The Best Home Automation Systems for Your New Home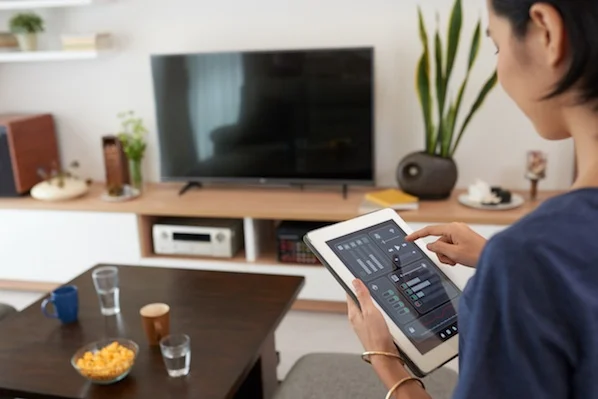 When creating your first smart home or integrating an automation system into an existing one, you'll need the appropriate equipment to get things running smoothly.
Fortunately, there are plenty of reliable systems on the market that will meet your needs. But before you start shopping around for a smart home system, be sure to determine exactly what features you want from it.
Amazon Alexa
Amazon Alexa is a virtual voice assistant that powers the Echo line of speakers and can be found in many smart home products like thermostats, lighting, door locks and other appliances.
Alexa's Routines feature is one of its most useful capabilities, enabling you to create customizable commands that execute multiple actions at once. This makes it ideal for setting bedtime routines or guaranteeing your alarm goes off at the correct time every morning, among other uses.
Alexa offers a great range of languages, accents and voices so that you can select one that best meets your needs. Furthermore, you have complete control over which skills are available in each language so switching between them is effortless.
Alexa also supports skills that provide information about weather, traffic, music and news. These are just a few of the hundreds of thousands of apps and services compatible with Alexa.
Savant
Savant is one of the leading home automation systems available. It consists of a hub, touchscreen remote and lamp control device that all connect and communicate over WiFi.
The remote can be controlled either with voice commands or an app on a smartphone, tablet or computer. It also features TrueImage technology which enables users to take pictures of their lighting settings and save them as preferred settings.
This technology makes it simple to install lighting, shades and other fixtures in any room of the house. Plus, you can even create lighting walls with sleek wall controls that work without needing any new wiring.
Savant also integrates security cameras, which stream live to the Savant Pro mobile app (iOS or Android). Furthermore, it has a back-up and restore feature that stores key system parameters and settings in the cloud so they can be restored when updated.
Control4
Though you may have encountered a Control4 system somewhere, chances are that you weren't even aware it existed. This Salt Lake City-based home automation specialist has been around since the early 2000s – long before off-the-shelf smart home technology became ubiquitous.
Control4 stands out from other brands by not offering its systems alongside those of Best Buy or Target, nor can you find it on sale on Amazon either. Rather, this high-end offering is installed by authorized dealers only.
Its customer portal and Product Planner tool offer you a way to express your requirements and ideas, then match you with the ideal dealer. Not only that, but these dealers also provide assistance for any modifications or adjustments required after your system has been installed.
Crestron
Crestron home automation systems offer the ultimate in smart home convenience. They're capable of connecting to virtually any device and providing effortless control.
Crestron systems offer comprehensive control of lighting, heating, audio and video in one centralized solution. Plus they're capable of integrating with third-party apps like Netflix and Pandora for even greater entertainment choices.
Crestron provides open-ended software, allowing your installation company to customize the system according to specific needs. However, this can be both a blessing and a curse since an experienced programmer is required in order to set up this type of system correctly.